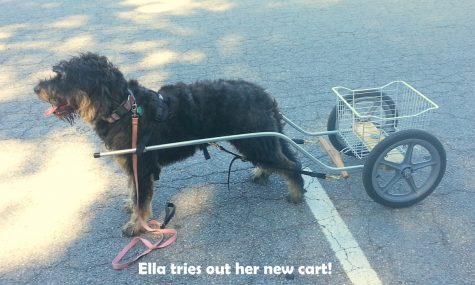 Looking for help training your dog?
You've come to the right place! Here at Playful Pups & Performance Training, we offer a variety of services geared toward making you and your dog happy, both during training and afterwards at home.
Our force-free methods are designed to help you build a wonderful and fulfilling relationship with your dog. Training begins with our veterinarian-recommended Puppy Manners classes, when your dog is just 8 weeks old. In these classes—as in all our classes--we use empirically-proven, science-based techniques that involve reinforcing your dog's correct choices. We use markers (a click or a word) to clarify exactly what decision is being reinforced, because dogs learn up to three times faster with such specific feedback. Though we use treat rewards to introduce new behaviors, we always move toward weaning your dog off needing food to perform learned behaviors.
With these positive-reinforcement techniques, Playful Pups dogs joyfully obey their owners and are always eager to learn more. This sort of enthusiasm is why we encourage clients to carry their relationship beyond simple obedience (both in and out of the home), and into dog sports, trick-training, and therapy dog certification.
Thanks for making our training experience so enjoyable! I never expected it to be so much fun!
- Heather P

We provide dog training in Virginia Beach, Chesapeake, and Norfolk, offering in-home private training and day training, as well as group classes held in a climate-controlled facility in Virginia Beach. &nbsp&nbsp&nbsp Click For Map



Puppy manners
Obedience
Rally Obedience
Therapy Dog Prep
Agility
412 Investors Place, Suite 103
Virginia Beach, VA 23452
Phone: 757-469-6282
info@playfulpupstraining.com
© 2012 Playful Pups & Performance Training. All Rights Reserved.
Web Hosting, Design and Marketing by InMotion Hosting, Inc.